The Team
Dr. Doris Hawelka, Dr. Sergej Raits, Dr. Peter Bleiziffer and Mag. Barbara Piralli (from left to right).
Salzburg Aigen Office

Ernst-Grein-Straße 5 in Salzburg Aigen.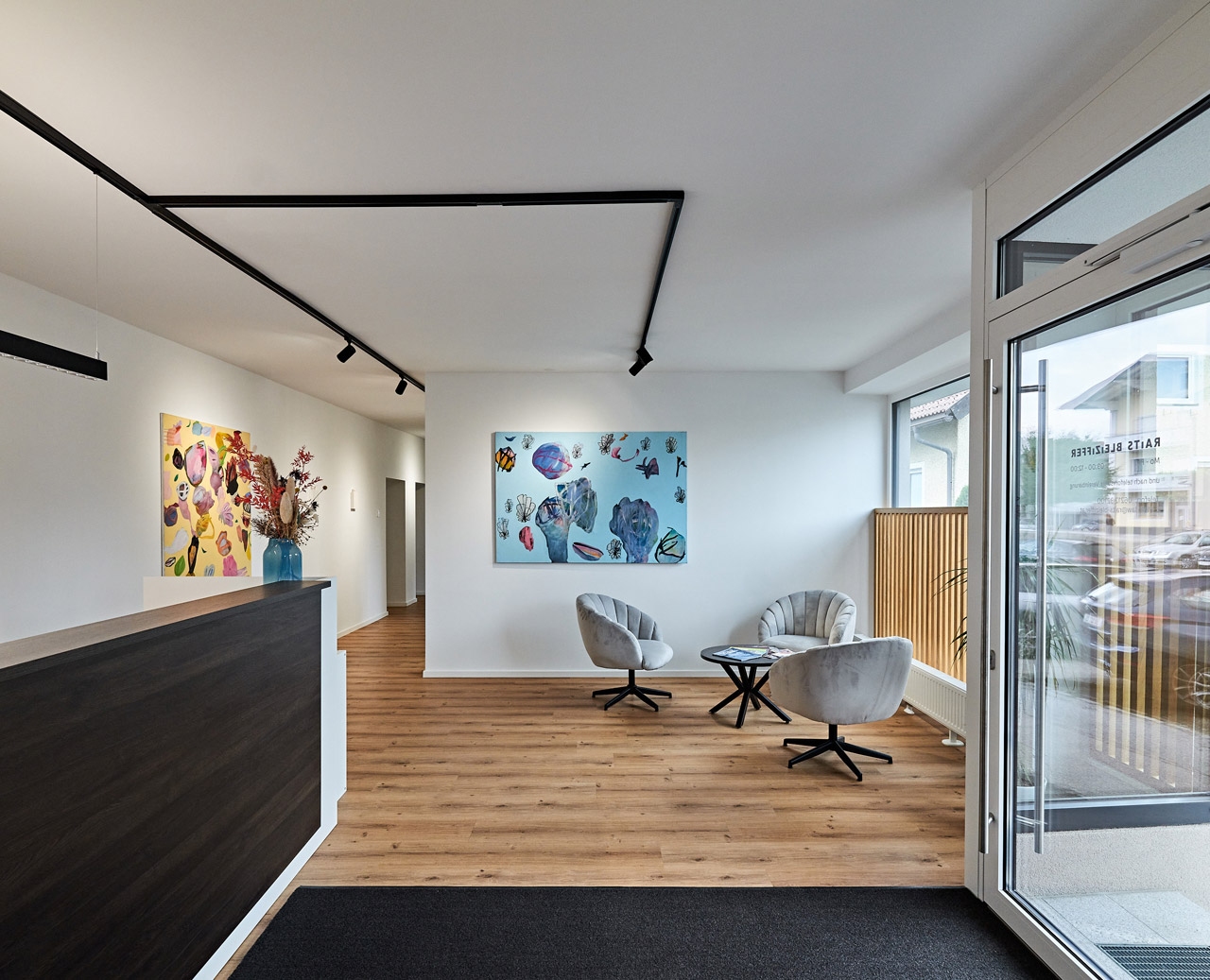 Seekirchen am Wallersee branch office
Faberstraße 3 in Seekirchen am Wallersee.
Redesign of the interiors
In Salzburg, 320 square meters and in Seekirchen 100 square meters of office space and several meeting rooms are available.